Advertising
The opportunity is available for you to sponsor the student-facing activity pages. Each page contains a prominent link below the exercise which can link to your product or service. The maximum character length of the link is 80 characters, but you can submit up to five different text links which will be served randomly.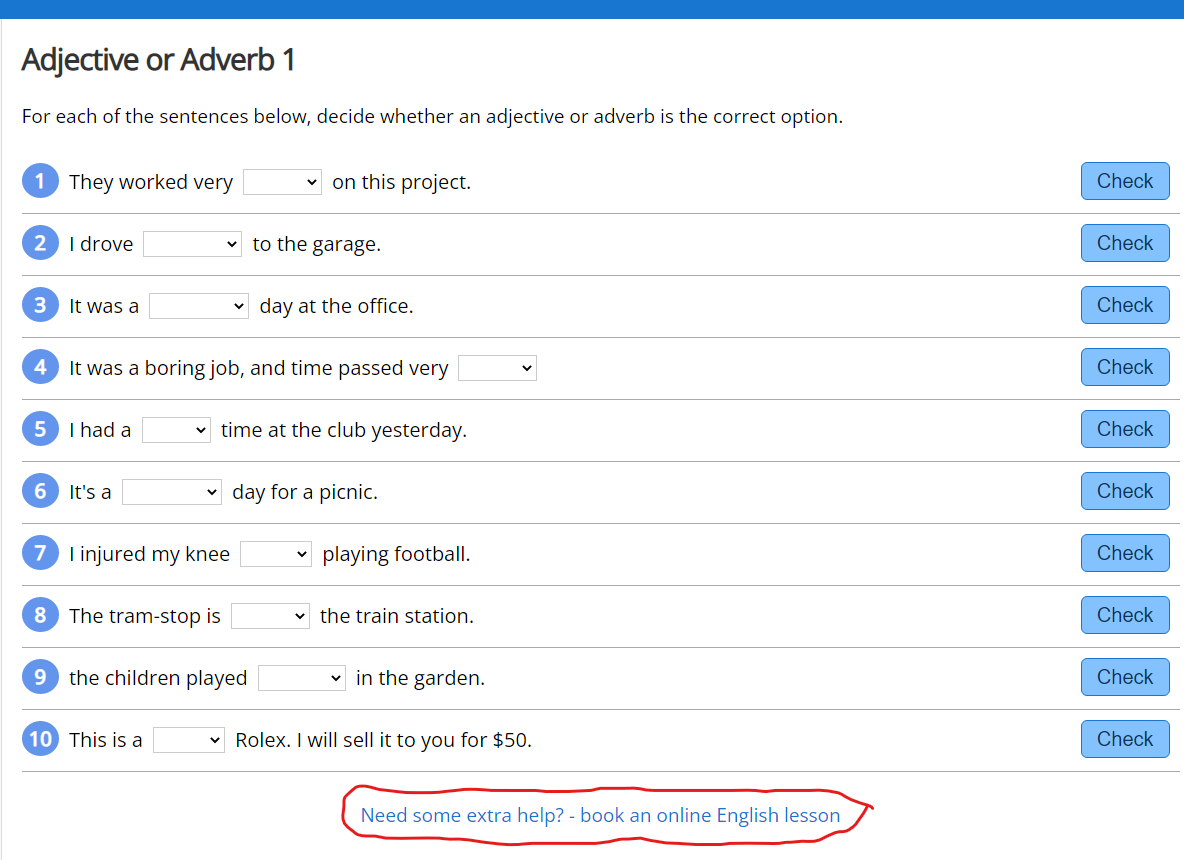 The website is growing very fast. Since launching last year, thousands of teachers have signed up and hundreds more are joining every week. Currently we serve about 20,000 exercise/activity impressions per week, with each user spending an average of more than two minutes on each page. Please note, this number is only the number of impressions that students generally interact with. The total number of impressions served by the site is significantly greater.
The current price is €50 per week for 100% sponsorship of all student facing activities and exercises.
Contact sponsor@learnhip.com for more information and to make a booking.