Activities for Teaching and Learning Online
Interactive games, puzzles, activities and exercises aimed at learning and teaching English and other subjects online.
Create your Own Activities
Put together your own shareable online activities.

Use the scrambled sentence maker to make fun jumbled word activities.

Create a card set. Great for refreshing vocabulary, grammar prompts and conversation questions.

Make a matching activity. Match the item from the left column with the correct item from the right column.

Create test questions with multiple options.

Create gapfill or cloze questions exercises.

Create a shared online board game for up to 8 players.

Create a hidden picture quiz. Reveal the picture one numbered square at a time.

Create a scatter sheet word guessing game. Great for reviewing vocabulary and encouraging fluency.
Conversation Questions
A huge deck of random questions which can also be selected by topic with sets of themed conversation starters. You can also find a random topic generator here which works as a more free-form conversation starter.
Other Activities

Displays 8 random pictures to prompt creative story telling and writing.

Guess the sound quizzes. Great for picking up everyday vocabulary.

A variety of photosets designed to elicit suitable grammar and vocabulary.

A predict what happens next quiz. Good for practising future tenses.

Make predictions about the future with this fun 'rune' generator.

Players have to describe a photograph or use their creativity to describe an imaginary picture.

Puts together a random verb and preposition to test knowledge of phrasal verbs.

Test your ability to recognise and produce different English language phonemes.

Find suitably sized articles for creating your lesson.

Make the longest word you can from the randomly chosen letters.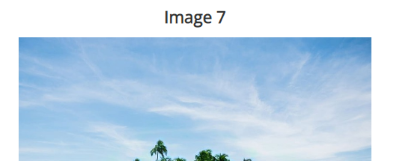 Test your vocabulary with these picture quizzes.
Other Resources
Lots of online-teaching ideas from elsewhere on the web.
ESLgames.com
If you are classroom-based teacher, our partner site ESLgames.com has lots of activities for use in a more traditional setting. Among the many resources there, you will find plenty of teaching ideas, grammar games, speaking activities and printable worksheets.